Rachel Mahoney
B.App.Sci, M. Osteo, PGCertHS (Sports Med), Dip Animal Osteo, CCRP (2018-current)
Over 14 years ago I started my osteopathy journey as a human osteopath because I wanted to help people to reduce pain and have a better quality of life and mobility. Since graduating I've also completely post graduate study in Sports Medicine through the University of Auckland (New Zealand). I currently practice as a human osteopath in Wollongong with Ian Cassidy. Check out my osteopathy website here.
Having always had a huge love for animals, and more recently getting my own puppy, it was a natural progression to complete further training in the treatment of animals.
When I first started researching the canine manual therapy and rehabilitation industry in Australia I was surprised to discover that our dogs didn't have access to the same quality manual therapies (Osteopathy, Chiropractic, Physiotherapy) and rehabilitation services as we do.
Dogs have very similar musculoskeletal systems and can get sore, stiff and injured just like us. Yet they don't have practitioners that can address the myriad of musculoskeletal conditions that may benefit from manual "hands on" therapy. I became determined to change this for Australian dogs and their owners.
In early 2018 I completed the Diploma of Animal Osteopathy hosted by Stuart McGregor in Gisborne, New Zealand. Stuart McGregor is the preeminent UK Animal Osteopath and he has been treating horses and dogs, as well as delivering Animal Osteopathy courses in the UK for over 20yrs.
The Diploma of Animal Osteopathy covers both equine (horses) and canine (dogs) osteopathy. I knew by day three that I while I really enjoyed the equine component, I was solely interested in further my knowledge and expertise in the canine world. With this in mind and a thirst for more knowledge, I looked into further study in canine rehabilitation.
I am currently completing the Certified Canine Rehabilitation Practitioner course through the University of Tennessee in the USA. This is one of only two certified Canine Rehabilitation courses in the USA.
My goal is to provide both treatment and education / rehabilitation for dog owners. I currently offer home visits, as well as club days at various dog clubs in the Wollongong area.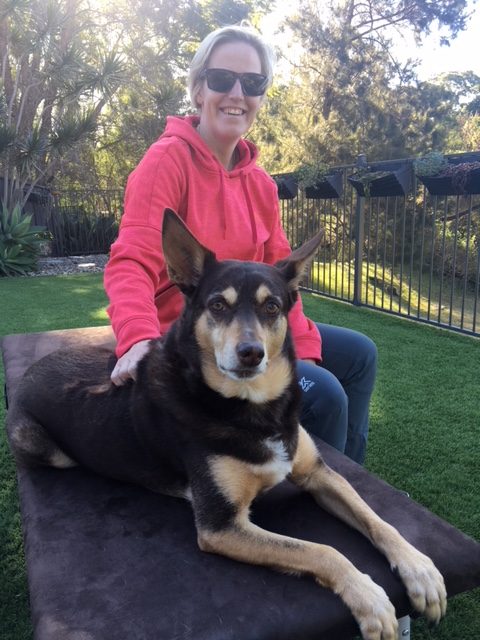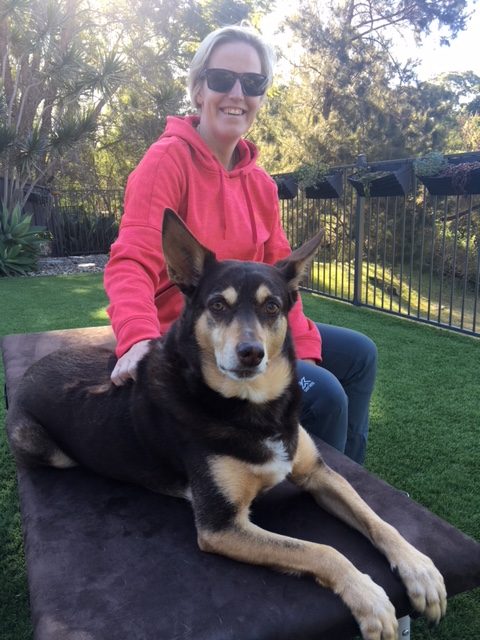 My puppy is a miniature schnauzer named Patrick. He is 2.5yrs old and a bundle of fun. You'll see us down at the beach most weeks. I'm also the crazy dog lady that takes him out with me in his bike trailer when I go out riding.
Patrick and I started agility in Feb 2019 and we have been enjoying our training sessions.
I look forward to continuing my journey over the coming years and can't wait to meet your furbabies.
If you would like to discuss your dogs condition please email me here.