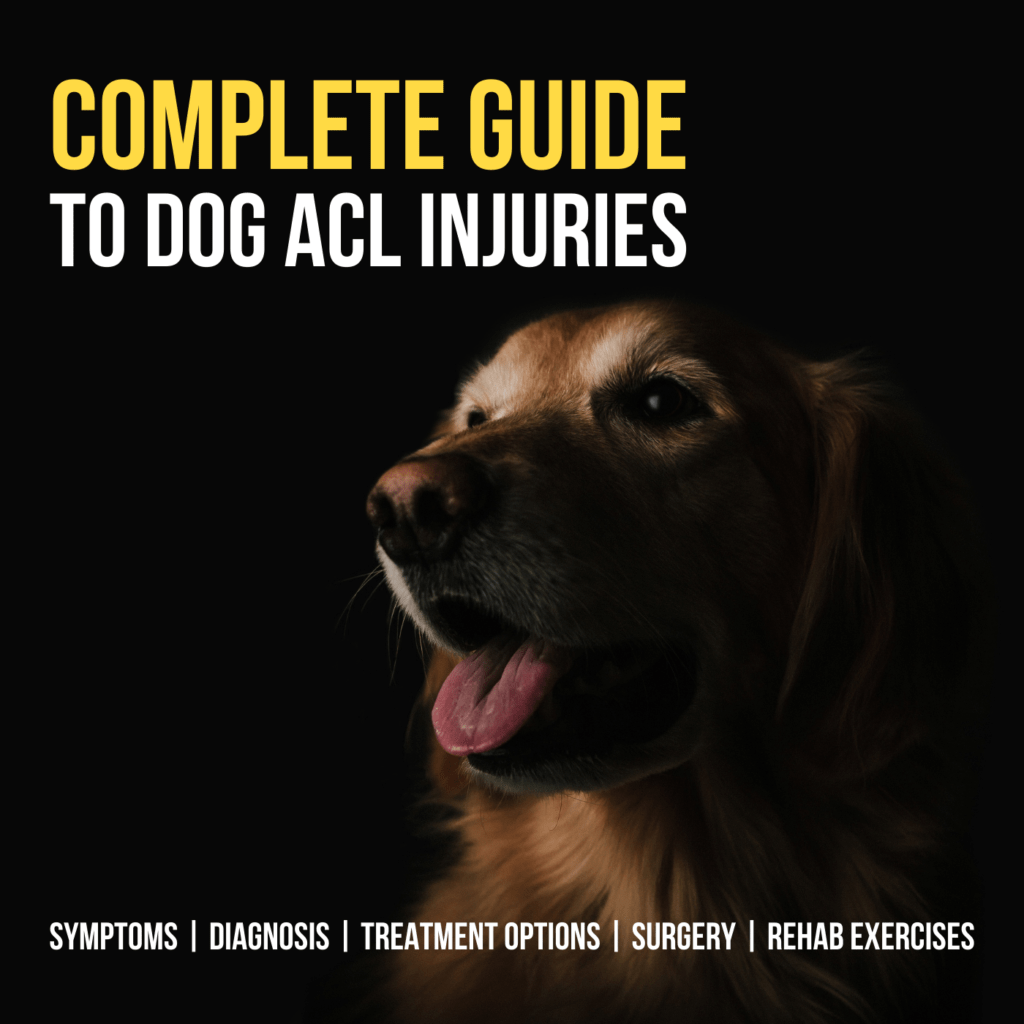 Are you looking to learn more about ACL injuries in dogs?
Then you have come to the right place.
This e-book contains information about dog ACL injuries including:
Dog knee anatomy
How does a torn ACL in dogs occur?
Breeds commonly affected by ACL injury
Symptoms of a torn ACL in dogs
Differential diagnosis
Diagnosis
Treatment options for a torn ACL in dogs
ACL surgery: What to expect, What happens next
Post-surgical home exercises including links to videos
Note: This is an e-book, there is no hard copy available.
Purchase the Complete Guide to Dog ACL Injuries for only $14.95USD
Sale Price: $14.95USD
Original Price: $19.95USD
By clicking on the buy now button you agree to our Terms and Conditions.