Hi my name's Cooper, I'm otherwise known as "turd". I'm a budding agility superstar…well maybe, but i need to focus a little more. I'm pretty healthy so I get treatments just to make sure I'm in tiptop shape. Secretly I really just want the treats.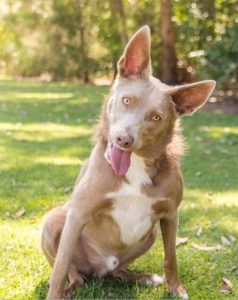 My Osteopath tells my mum I'm a bit tight through my low back muscles but that my joints all move nicely. I've also got a "tight arse", apparently. I guess I gotta look good for the girls!!?
I get a nice massage and wiggle. I like the wiggle. Sometimes the massage hurts a little but I feel so good afterwards. I also get to sleep heaps and who doesn't like extra sleep!
I get treatments every 4-6wks to make sure my body is in prime condition for my upcoming professional agility career. It takes care of any tight muscles and stiffness.